Happy Birthday to League of Angels: Pact! Anniversary Events are now available, take a check!
Anniversary Pack:
WITHUS
Redeem the code in the game!
Special Cross-Game Event:
1. Play Dragon Awaken EN from
11/17 to 11/30
and get a
$20 gift pack
(
Adv. Summon Orbs x10, Diamond Chests x2, and Common Gem Chests x8
)! Submit a ticket at the GHG Support Center with a screenshot (showing UID & corresponding finished tasks at Task Center) to claim your rewards.
TASK CENTER
2. Complete tasks in the Task Center to earn 6000 points. Exchange them for a $20 value pack in the Gift Pack Shop.
Play League of Angels: Pact (EN) and Dragon Awaken (EN) for 30 mins, plus any recharge, to get a total of 3000 points. Monthly Pass users enjoy double rewards!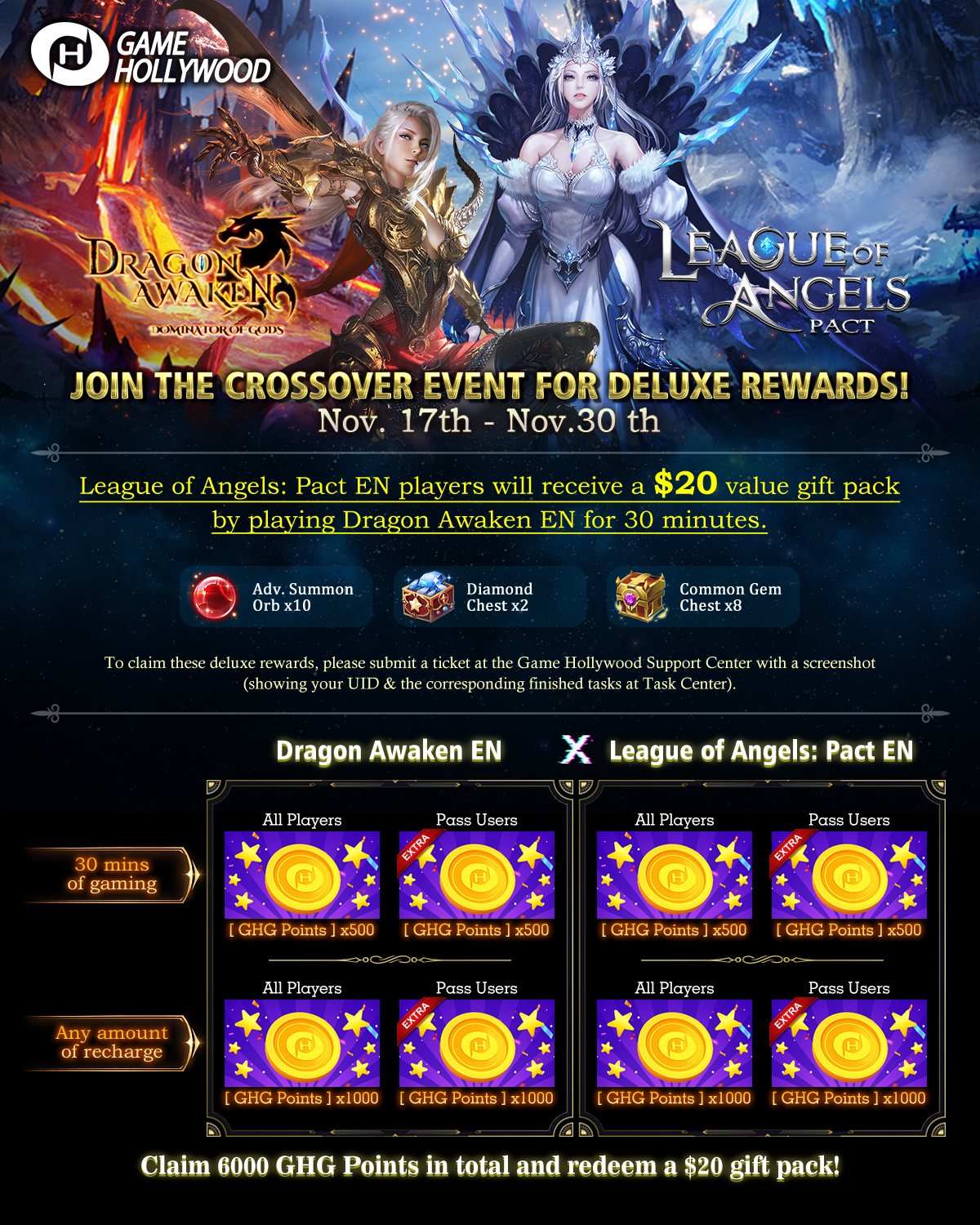 Explore our in-game events:
Event Duration:
11/17 - 11/23
Login Treat: Grab a
Diamond Chest
by logging in every day.
Engage in thrilling events like Ember Puzzle, Anniversary Quest, and Boss Drops to unlock a trove of deluxe items including Mythic Angel Gallery, Relic Random Chest, Advanced Redemption, Advanced Red Moon, Rune Optional Chest, and more!
PLAY NOW